The secret to a winning interior design of your living space lies in its furniture. Best furniture adds more points to the overall aesthetics and comfort of a living room.
Yet, finding ideal piece that serves the purpose well can be a hard task at times.
The most glaring example is the debate on living spaces vs. Ikea.
Whether you are upgrading your existing upholstery or moving to a new home and looking for furniture, Living Spaces and IKEA are the top choices. These are the two top destinations most people swear by when it comes to home interior selection.
IKEA furniture online has long been leading the league through its wide variety and solid network. On the other hand, Living Spaces are also a tough competitor.
But the real challenges emerge for the random public, as narrowing down the differences between the two can be downright baffling. If you're even a little confused, let us help you.
Which Living Spaces furniture are the best?
Set up in 2003, Living Spaces is an online retail furniture store that specializes in multiple upholstery supplies. You can find a wealth of varieties at the store to fill and enhance your residential space, from ceilings to floors.
Mainly for the living room interior, company's exotic range of furniture is cut above the rest. Sofas and sectional sofas are two popular items we find at the store.
To name a few of the best pieces of living room furniture from Living Spaces, you can consider the following:
Reclining furniture
Chaise lounges
Daybeds
Benches and Chairs
Which IKEA furniture styles are the best?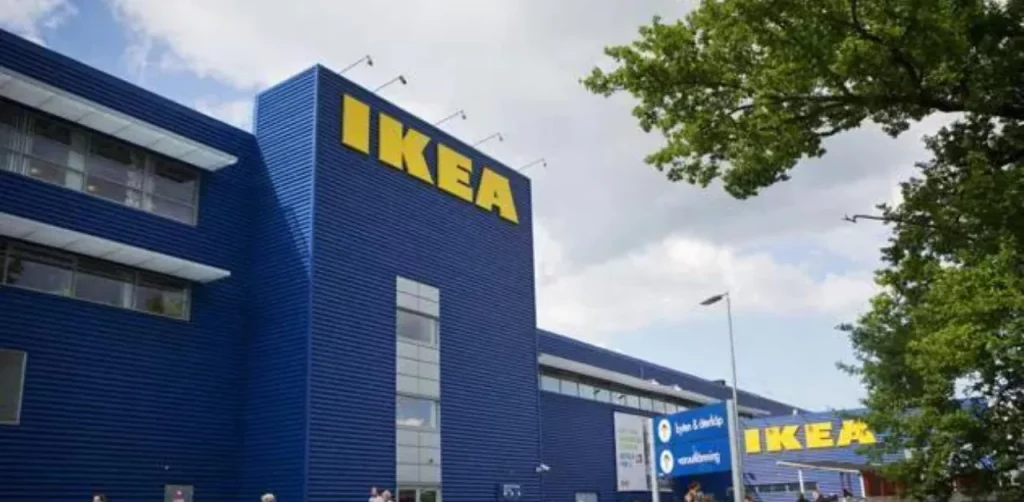 Set up in 1943, IKEA is one of the oldest online retailers of furniture and home accessories. Since its inception, the brand has been aiding people renovate their homes and workplaces.
Compared to all other online retailers, the company supplies simplistic yet high-quality furniture to customers.
If you seek a minimalist living room for your home, beyond a doubt, IKEA can live up to your expectations.
Here's a list of furniture types that make sense if you purchase from IKEA:
Billy Bookcase
Poang Armchair
Wing Chair Strandmon
Shelving Unit
Simple Sofa Set
Comparisons between Living Spaces and IKEA
It's time to draw a line of contrast between Living Spaces and IKEA. This will help you identify the best brands that serve the purpose of ultra-modern living room furniture.
We will review these brands on the base of design, materials, price, and after-sales service. So without further ado, take a look –
The Design of Living Spaces and IKEA
Design of living spaces
You can notice a plethora of style varieties at Living Spaces to upgrade a home from the inside of the house. Beside, you can also find items to refine your outdoor living spaces.
There are more than few popular designs drawing customers to the company's upholstery. But, some of the best are modern, transitional, mid-century, industrial, country/rustic, boho, coastal, traditional, and kid-friendly.
Do you want to keep your living room, kitchen, or dining area a bit creative? You have much to explore at the store.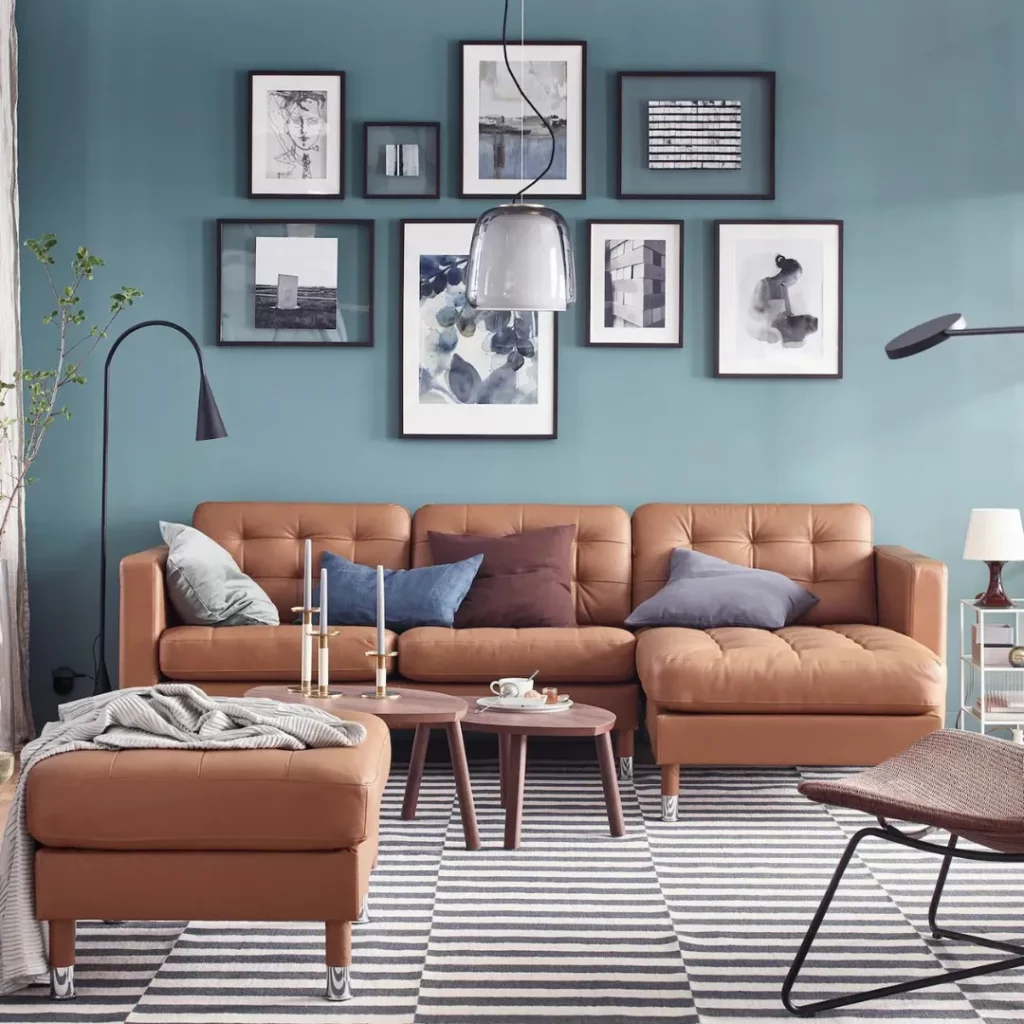 IKEA Designs
In this Living Spaces vs. IKEA comparison, most people are likely to choose IKEA due to brand status. IKEA has been the toughest player in the interior design and furniture industries.
But it's worth noting that unlike other brands, IKEA's style range covers only clean designs. You may also find a modern, European feel, and a linear look.
Designs are somewhat limited, but not varieties. The online retailer of furniture can help you get one design in a variety of colors. The company produces and supplies furniture on a large scale.
Materials for Living Spaces and IKEA
Living spaces materials
Living spaces never run out of designer choices. No matter if you are keep in an industrial-style living room or you seek a contemporary-style interior or seating arrangements for your home.
Varieties are quite good at Living Spaces. But sadly, the quality isn't always up to mark. Most items might look catchy on the screen, but not in reality. So make sure your decision isn't built by the illusion created by brands with digital smart work.
But this doesn't mean that Living Spaces don't serve great material quality. Instead, you will have to be a bit careful with your selection. Not every pretty piece of furniture is capable of serving the purpose.
Materials of IKEA
Regardless of how flashy the walls are or how appealing the overall furniture appears, only quality material can promise the longevity and functionality of the upholstery. Given this, IKEA provides products with the strict focus that the material's quality lives up to its promises.
Whether you need outdoor furniture or interior furniture, you will never be disappointed in the material quality. It is excellent at IKEA. However, in most situations, you may find yourself compromising on pricing and quality. So consider not selecting an item for its cheaper price.
Price and after-sales service, Living spaces vs. IKEA
Price & After Sales Service of Living Spaces
In terms of pricing and after-sales services, there's not enough positive response from Living Spaces customers. But comparatively, most products at Living Spaces are cheaper. You may not have access to a discount on Ikea bedroom furniture, but Living Spaces can make it available for you. You'll be getting the furniture for half the price you'd pay at IKEA.
You can make the payment in 6- to 18-month installments as well. Living Spaces provides reasonable customer service both during and after the sale. If you have any problems, please contact them. Reach out straight.
Price & After Sales Service of IKEA
Be it Ikea outdoor furniture or interior crafts, IKEA shows no mercy on customers when it comes to price. The brand has kept a specific price fixed for every stuff & category. But honestly, it will be worth every single penny you invest in them. The brand does set a higher asking price for its product range, but it never forgets to serve you a superb experience.
After-sales service at IKEA is good. If you are on a tight budget, credit card options are also available. Some products even come with a warranty period, so that if a product is defective, replacement happens faster.
When is it appropriate to use Living Spaces?
Compared to Ikea office furniture or home furniture, Living Spaces house an outstanding range of designer upholstery. To ease the selection process, the Living Spaces website has been given a smartly planned layout. Given this, you can better streamline the choices and make an ultimate decision. Most designer varieties are readily available here. But make sure you aren't purely influenced by the too-flashy visuals given on the interface. Review the product carefully before making a final selection.
When should you go with IKEA?
You should choose IKEA if you are fond of branded items and prefer quality over the design of a piece of furniture. With a stringent focus on quality, IKEA never misses a chance to impress its customers. Simplicity and minimalist design are two extra reasons that might convince you to buy an IKEA product. Mainly if you want to keep it clutter-free, unfussy, and simple yet stylish, go with this choice.
FAQs
Why purchase from IKEA?
IKEA's versatile range of furniture is well-made, from the Ikea single mattress to a massive almirah for the living room or bedroom. Not only that, the brand even offers outstanding after-sales services that cover furniture setup at home as well. The brand has over 367 stores around the world. So in case you are struggling to purchase online, you still have the option to visit an IKEA store.
Why purchase from Living Spaces?
Living Spaces has been around since 2003. You can obtain a designer range of home and office furniture from Living Spaces. A portion of the company's merchandise is designed by the company itself. That's why you can even avail discounts on most products.
Is Living Spaces reliable for furniture?
Living Spaces has been producing and supplying excellent-quality furniture since its inception. Most products are made by the brand itself. But over the past few years, the company has been facing backlash for its after-sales services. The company's customer support service is the subject of debate.
Is Living Spaces furniture made in China?
Not at all. Living Spaces manufacture unit sits in the United States. The brand owns a factory in California, and most products are manufactured here. Yet, the countries from which Living Space outsources its materials aren't yet known.
Can I purchase furniture on credit?
Of course you can. You can buy furniture on credit. IKEA and Living Spaces offer this facility. You simply place your order and follow the standard protocol to convert your payments into EMIs. But consider noting the interest levied by the chosen payment option.
Is IKEA affordable?
Most furniture items supplied by IKEA have a reasonably fair price. But it also depends on the size of the items. A lounge set, for example, is quite costly, whereas a pot is relatively inexpensive.
Why are Ikea's furniture prices so exorbitant?
IKEA is known for its quality-focused products. The company believes in serving value to customers coupled with a superb experience. That's why when you purchase from IKEA, you are not just investing in a product but in the trust and reputation of a reputed brand.
Conclusion:
The debate between Living Spaces vs Ikea comes to an end here. You might know a company that can give your home the upgrade it needs. Living Spaces and IKEA are both prominent brands in the furniture sector. Both companies are working hard to make the interior design and furniture purchasing processes easier. But at multiple points, they have been found competing with each other. Such as IKEA, beating others for its wider varieties.
On the other hand, Living Spaces is impressing customers with its designer furniture at cheaper rates. But in terms of quality, it is a win for IKEA. IKEA is well-known not only for its products, but also for its excellent customer service.