Crate & Barrel vs Arhaus? Confused between these two? Thinking which one you should visit for your home decoration?
If so, then you should go through this article to make your choices clearer.
Striving to get your hands on a lavish piece of furniture but are stuck in the war of Crate and barrel vs. Arhaus? Well, there is no need to suffer through this agony when we are here for your help.
We are here to provide you with detailed, genuine, and point comparison reviews between Crate and barrel vs. Arhaus. This detailed comparative thread can help you take all the significant factors into consideration and make your decision more sound and secure.
Buying a piece of furniture is not just any chore that you have to be done with. This is a decision of life that you literally have to live with for a significant period of time.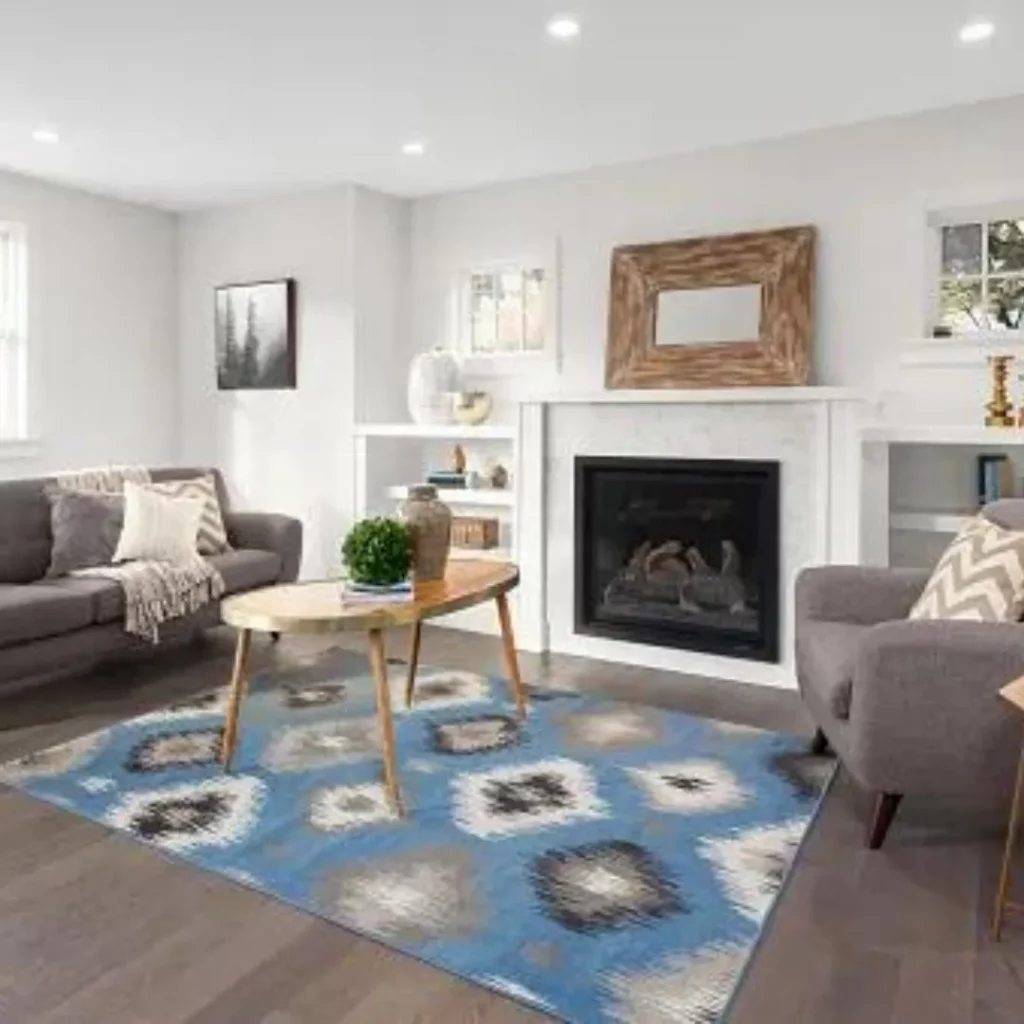 Buying things online without seeing them on-site is a straight leap of faith that you believe in while investing your money in a product. Especially in the case when the product is a sofa or any other piece of furniture that costs more than just a few thousand of your hard-earned money. As there are numerous styles, sizes, types, designs, and textures for a simple sofa, we have finally agreed that we can't tell you if anyone's sofa design is perfect for you. Instead, we have curated a rightly balanced comparison of all the best sofas on the basis of quality, price, designs, and comfort for you.
As per your special needs and taste, we promise you that by the end of this thread, you will be able to choose the best one for you.
Which types of furniture are best from Crate & barrel?

One thing that makes Crate and barrels exceptionally unique and popular is its wide range of styles, designs, and budget-friendly furniture. Their huge range of dining and kitchen furniture can light up your place by merely their presence. Crate and barrel furniture pieces are a combination of modern styles and creative utilization. Check this video to check the stylish designs of crate and barrel
Crate and barrel are majorly famous for home decorative furniture pieces that help in making your home look more lively and organized.
At Crate and barrel, there are numerous types of furniture that you can have your hands on:
Outdoor sitting furniture
Dining room furniture
Coffee tables
Kitchen furniture
Indoor sitting furniture
Bedroom furniture.
Bar and counter furniture
Dresser table
Entryway furniture and more.
Which types of furniture are best from Arhaus?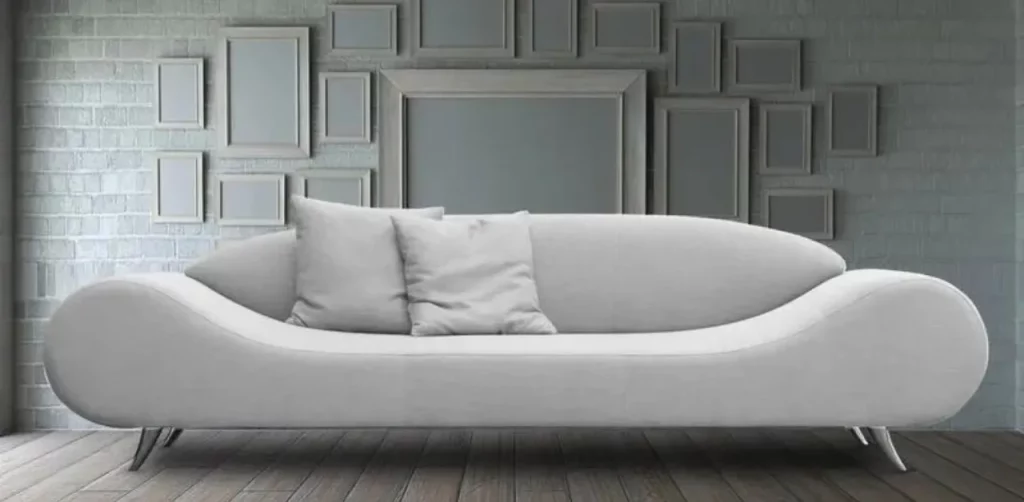 Thinking about buying something high-end and luxurious for your house? If yes, then we have a perfect brand of furniture for you. As there are various furniture brands in the market; however, only a few of them are worth your time, money, and effort.
Another famous brand that no one can resist while buying furniture for their home is Arhaus. Arhaus is popular for its luxurious range of furniture that compliments your house as per your taste.
Arhaus furniture is best in quality, design, and luxurious touch. From Arhaus recliner chairs to Arhaus curved sofas, any piece of furniture you put your hands on is a unique and stylish one that will perfectly suit your high standard of living and modern requirements.
Arhaus is a brand that can be your one-stop solution for all kinds of furniture requirements for your kitchen, room, outdoor areas, as well as indoor sitting. Check this video to get your eyes on the latest 2022 fall collection
Read Also: Best Sitting Positions For Lower Back Pain
Comparison Between Crate & Barrel and Arhaus:
Topic
Crate & Barrel
Arhaus
Design
Contemporary Design

Spacious

Unique Style
Compact

Modern Design

Lavish & High End Design
Types
Crate & Barrel Sectional

Crate & Barrel Sectional Lounge ii

Crate & Barrel Ottoman

Crate & Barrel Loveseat

Crate & Barrel Chaise Lounge

Crate & Barrel Peyton Sectional

Crate & Barrel Sectional
Arhaus Leather Sectional

Arhaus Flynn Sofa

Arhaus Curved Sofa

Arhaus Wessex Sofa

Arhaus Tufted Sofa

Arhaus Jarvis Sofa

Arhaus Rylan Sofa

Arhaus Reclining Sectional

Arhaus Miles Sofa
Budget
More Budget Friendly Furniture
Price Worthy Furniture
Specialty
Wide Range of Furniture for Every Home, Theme & Taste
Luxorious & High End
Material
Blended Cotton, Linen, Leather, Microfiber & More
Leather
Care
Reasonable Amount of Care Needed
Intense Amount of Care Needed
Design of Crate and barrel & arhaus
Design of crate and barrel furniture

Crate and barrel furniture is famous for its contemporary designs and styles. Crate and barrel ensure the creation of products that are modern as per the latest fashion as well as traditional in their style. With Crate and barrel, you can ensure to add a luxurious as well as traditional taste to your house.
Crate and barrel make sure to provide a home-like touch to your furniture that helps in making your place lively and organized.
Design of Arhaus furniture
On the other hand, Arhaus furniture is popular for its modern designs that can take your breath away. Its creative yet lavish style is astonishing to the eyes and can attract anyone attracted with its beauty in seconds. Arhaus furniture is the best in its league, as it provides some of the most expensive as well as lavish pieces of furniture in the world.
Read Also: How To Condition Leather Couch At Home?
Materials of Crate and barrel & arhaus
Materials of Crate and barrel
Crate and barrel furniture comes in a range of high-quality materials. The high-quality material is what makes Crate and barrel highly reliable and famous in the furniture industry.
Crate and barrel furniture come in the following types of materials.
● Blended cotton
● linen
● Microfiber
● Leather
● Outdoor fabric
Materials of arhaus
On the other hand, the reason behind the immense popularity of Arhaus is its huge range of material types for its impeccable furniture.
Arhaus furniture comes in more than a hundred types of materials. You can choose the desired material from the customized option for Arhaus furniture and live in a dreamy home with lavish sofas.
A few of the various types of materials of Arhaus furniture are as follows:
● Tesia Oyster
● Terek natural
● Tarek bronze
● Tarek charcoal
● Tarek brass
● Marlo rose
● Downy ebony
● Dayo linen and many more.
Care guidance of Crate and barrel & Arhaus furniture
Care guidance of crate and barrel furniture
One of the most astonishing things about Crate and barrel furniture is that they can be easily managed with regular care. Simple regular cleaning with a vacuum over a period of 15-20 days can help you keep the furniture as new for years.
Care guidance of Arhaus furniture
Arhaus furniture fabric requires intense care of its fabrics from time to time. You must ensure to vacuum the fabric carefully to prevent the fabric from fading its color. The Users must not place the furniture in direct sunlight ever to save the fabric from moisture and immense heat.
Read Also: Best Folding High Chairs 2023- Reviews & Buying Guide
Price comparison and after-sales of Crate and barrel & arhaus
Price and after-sales services of Crate and barrel
The prices of Crate and barrel furniture are budget-friendly, and every stylish furniture lover can afford them. Moreover, the Crate and barrel after-service is also good and up to a satisfactory level.
Price and after-sales services of arhaus
The prices of Arhaus furniture are slightly high as compared to the Crate and barrel furniture. As per its lavish style and high-end fabric, the price is totally worth it.
Why and when to choose Crate and barrel
The crate and barrel furniture are best suitable for people who like to keep their homes lively and cozy. It is budget-friendly and easy-to-care-for furniture with the benefits of trendy styles and contemporary models.
Why and when to choose Arhaus
The Arhaus furniture is most suitable for people who have high-end and lavish tastes. The modern styles and creative models of Arhaus match its prices.
This furniture is a trendy way to make your house look royal and well-maintained to present your high social status in society.
FAQ
Is Arhaus high-end?
Arhaus furniture is slightly more expensive than Crate and barrel furniture. However, we can assure you that the fine texture and style of the Arhaus furniture truly match its price.
Are Crate and Barrel high-end?
Crate and barrel furniture are considered equally famous in the furniture industry. As for their styles, model, texture, and fabrics, the furniture is best to decorate your house and give it a modern look. Crate and barrel furniture prices are attractively reasonable and budget friendly.
Does Crate & barrel or Arhaus provide in-home installation?
Crate and barrel, as well as Arhaus, both provide excellent after-sales services to their users. Both brands provide in-home installation services for free.
Does Crate & barrel or Arhaus provide a free trial?
No, as these brands make furniture per your customized requirements and wish, providing a free trial is not considered easy. However, you can surely visit its stores and get a close look at its sample furniture whenever you want.
Is Crate & Barrel Vs. Arhaus A Scam
Crate and barrel Vs. Arhaus is a simple comparison between two incredibly quality-centric and immensely popular brands in the furniture industry.
Conclusion
Astonished by the features of Crate and barrel furniture or intrigued by the high-end fabrics of Arhaus? Well, whatever your choice, one thing is for sure by buying this furniture for your house you can surely make your house organized, beautiful and way more attractive.