Learning how to condition leather couch is similar to know the ways to make your leather shining forever. Leather is a durable product and requires special care to use it for an indefinite period.
We all have leather furniture in our homes. They may be in the shape of sofas, chairs, carpets, chair mats, chair slipcovers, or anything else. Sometimes, we get some stains or dust caused by children or pet at home. Therefore, we need to apply quick treatment actions to keep the durability and attraction of the couch intact.
Leather Upholstery
Basically, there are two types of leather upholstery out there – Aniline Leather and Semi-Aniline leather. Each has different caring requirements. Especially, a leather sofa is a more sensitive item requiring gentle cleanliness and wash.
By the way, we are going to talk about how to condition leather furniture naturally without using any harmful chemicals. Leather items are a good source of decoration at home. If we give regular care to them, they can serve us for longer times.
Now, the question arises about how to condition leather couch to keep its quality and durability for the coming years.
Whenever we come to know that our hands are getting dry and skins start to get cracks, we rush to get moisturizing lotion as early as possible. Same as the way with leather furniture. It gets depreciated under low humidity conditions or direct sunlight effect.
But if you got a reliable leather conditioner, your leather couch will provide gentle and supple feeling and ensures to go a long way life.
Types of Leather Conditioners
Now, it is apparently clear that leather furniture also requires regular conditioning to keep them on a sound stage. In this article, we will try to know how to condition leather sofa and what are the best leather conditioners to go for.
Before proceeding further, we must know the types of leather conditioners. There are many leather conditioner manufacturers prevailing in the market, claiming to provide the best products for leather furniture conditioning.
On the other hand, people are also using some homemade leather conditioners. They are organic products with the surety that no harmful ingredient is added in the conditioner.
So, broadly speaking, leather conditioners can be divided into two major categories:
1. Commercial Leather Conditioners
2. Homemade Leather Conditioners
Both types of leather conditioners are applicable to your leather furniture. In the subsequent sections, we will discuss the usage of both of them and also elaborate on how to care for them.
Leather Conditioning with Commercial Conditioners
It is advised to use a leather conditioner twice a year to keep the leather surface soft and supple. The conditioners also prevent dryness and cracks and ensure long-lasting service.
Before selecting any commercial leather conditioner, just contact your manufacturer to ask what kind of product they recommend.
You can buy leather conditioners from the online shopping stores and the local auto parts stores as well. Auto part stores use it to condition leather car interiors.
Likewise, you must prefer to buy a quality brand instead of a cheap product. The cheaper leather conditioner can end up with harmfulness on your costlier leather.
There are various recognized leather conditioner brands out there in the market. You can go for any of them like BLUEOXY, MR. Leather, Armor, WaveX, Clecide, and some others.
Similarly, Leather Milk and Leather Nova Conditioner and Cleaner of Chamberlain are also the most trusted brands in India.
Conditioning Steps:
Before and after engaging with the cleaning process, make sure to condition your leather couch. It will help the cleaning strategies to land effectively and easily.
Here are some quick steps to condition leather sofa:
It is great to read and follow the instructions mentioned on the leather conditioner pack.
Now, to test its effectiveness, use a bit of it on an inconspicuous area on the surface.
Then after testing, put some cream on the surface of the leather piece.
With soft and microfiber cloth, apply the cream from top to bottom.
Now, let the conditioner dry for a whole night.
On the next day, start to clean the sofa from top to bottom with a new piece of microfiber and a soft cloth. Make sure to work in circulations.
How to Condition Leather Couch using Homemade Conditioners
To keep the leather couch in tip-top condition, homemade solutions can also be constructive. Apart from being effective, homemade conditioners cost us very little and thus earn us money-saving.
Sometimes, they perform really well beyond our expectations. Moreover, homemade leather conditioners can easily be obtained at home using routine products available at home.
Hence, in this part, we will learn how to condition leather couch with some of the tricky homemade solutions. Additionally, it also teaches us to adjust to what we have on the occasion.
Note: It is strongly recommended to test any of the leather conditioning treatments on a small portion of the leather sofa before applying it on the whole surface.
The reason is to know in advance if it is working correctly without causing any damage to the leather. If you found any discoloration etc., you can move to another treatment method.
Now let's move forward to know the conditioning steps:
Apply Vacuum Cleaning before Proceeding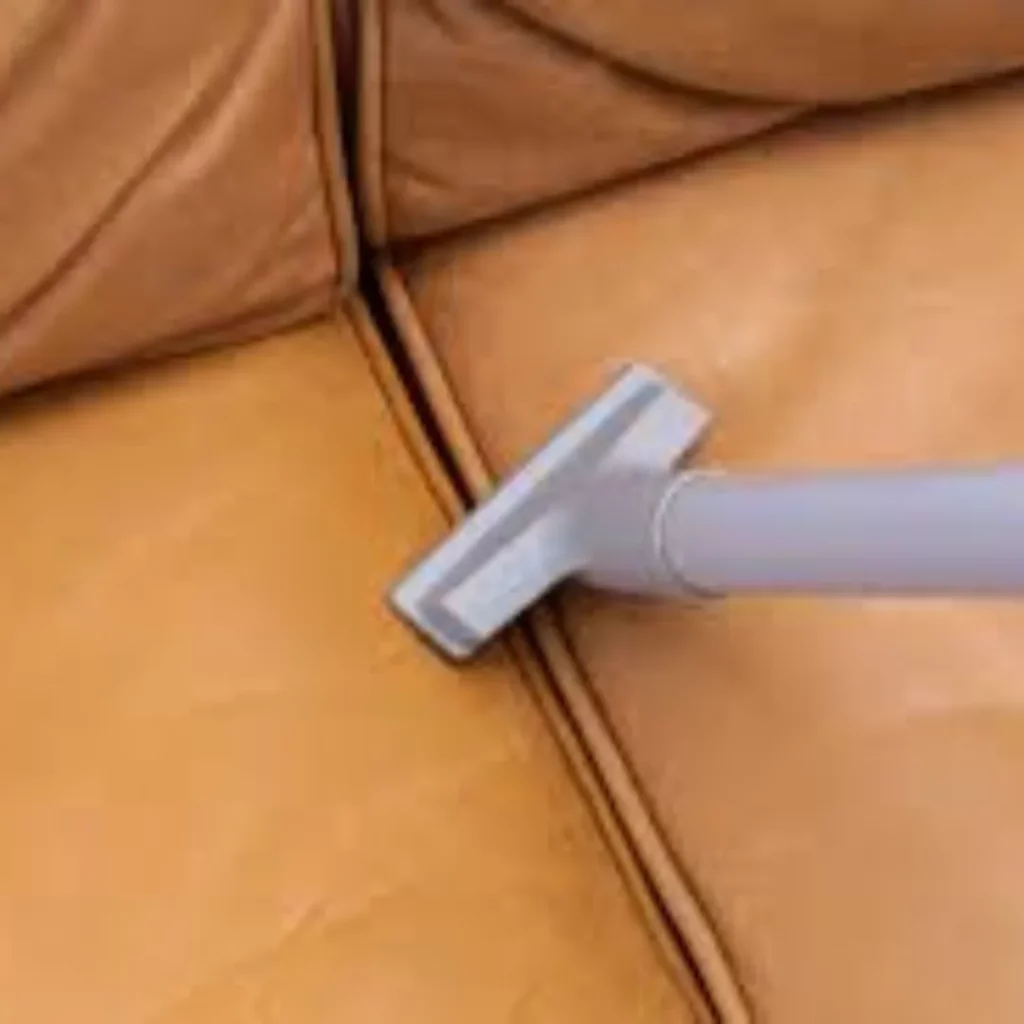 The vacuum is a powerful and result-oriented tool to clean your leather sofa and other household things. Cleaning your articles with the vacuum is equal to winning the half battle.
First of all, take out all the cushions from the couch and start vacuuming. Put the vacuum underneath to remove dust, debris, and rid dirt. Now, you can proceed with the conditioning steps.
Moisturizing Soap and Water
This combination is also stunning to condition the leather sofa. Just prepare a mixture of a Dove soap and water. Take a soft cloth and dip it into the mix. Then, scrub the stain with a wet cloth and wash away the excessive water. After some time, you will achieve the soft and supple skin of your leather couch.
Vinegar
Apparently, vinegar is one of the magical solutions to remove the dust, stains, or other hard spills. You can make a vinegar recipe from the following items:
1 part vinegar.
1 part extra virgin olive oil and
2 lemon drops (optional).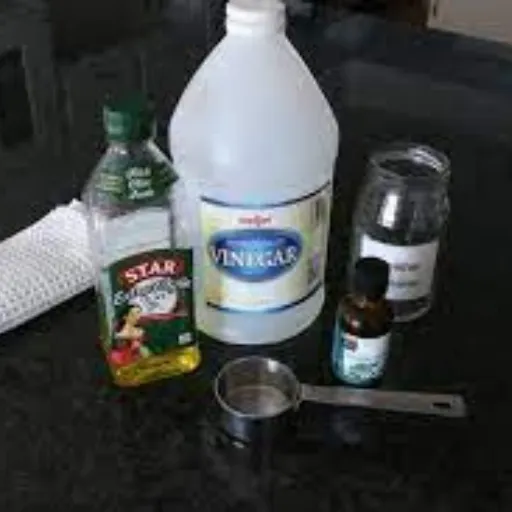 Take a pan and prepare a mixture of vinegar, olive oil, and lemon drops. Now, with a soft microfiber cloth wet with this solution, start working to rub the couch surface. After completing the whole surface, let it sit for about 10 minutes.
Now, rewash the sofa with fresh water and clean it with a soft cloth. You will be surprised at seeing the magic of vinegar conditioning.
Natural Baby Soap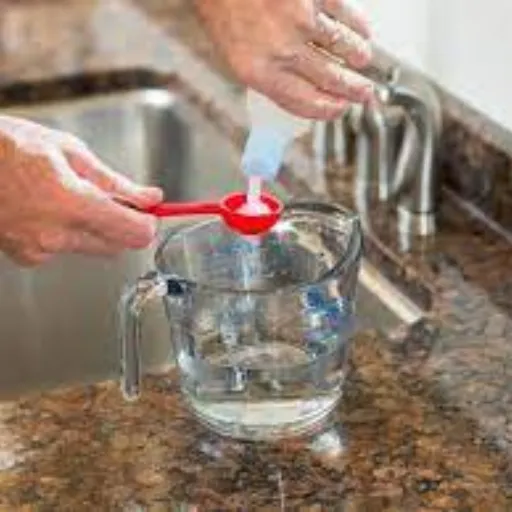 If we are going with soap, then it doesn't mean that you can go with any of the soaps. Natural baby soap is unique in this regard and it is an exception.
Make sure you choose colorless baby soap. Colour additives are set to be harmful to the leather skin and avoid them early.
How to make baby soap leather conditioner:
Prepare a mixture of one-quarter of warm water, a tablespoon of soap, and 2-3 vinegar drops.
Now, dip a neat and soft cloth into the solution, wringing it out and let it damp, not wet.
Then, wipe the surface down of the leather furniture piece.
After finishing the process, let the leather piece of air-drying.

Lemon Essential Oil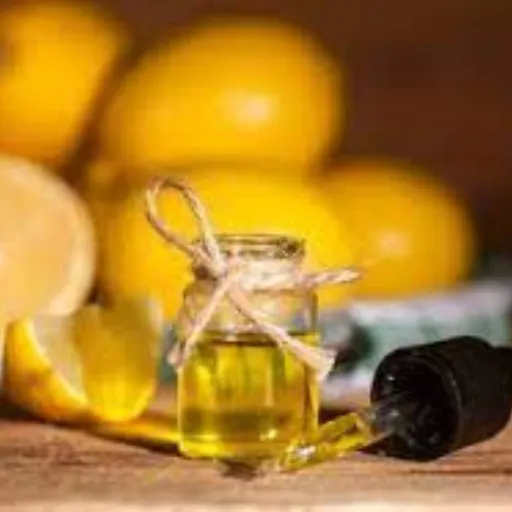 Oil-based leather conditions are often non-recommended by the experts. As per their opinion, oil conditioners provide harm to leather furniture over time.
But, many of the homemade conditioners involve little to mid-quantity of olive oils and vinegar. Then, what do experts recommend instead of these items? They recommend lemon essential oil.
The lemon essential oil conditioner is comparatively safer to use. In order to use it, take a soft clean cloth with microfiber and dampen it with some drops of the lemon essential oil solution.
Now, do a massage on the leather skin with the cloth. You can feel a fresh scent smell of the mixture. Further, it will also help you out by preventing cracks and ensuring the durability of your leather piece.
Beeswax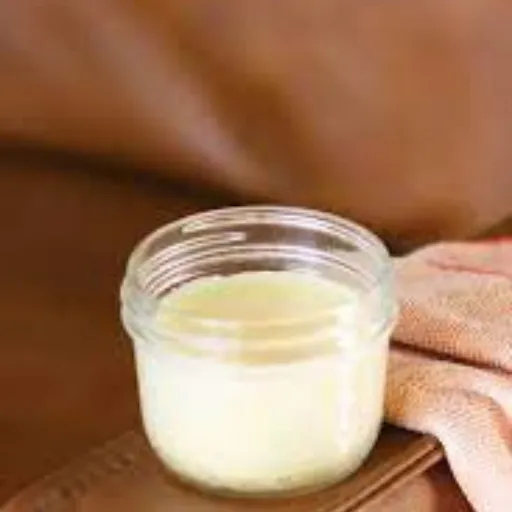 Furthermore, we have another home-based leather conditioner in the form of beeswax. Beeswax also works tremendously but it needs more preparations to generate it.
Here are the steps to make and apply it:
Take a saucepan and fill it with combine beeswax, sweet almond oil, and cocoa butter using a 1-2-1 ratio.Now, put the saucepan on the gas burner and give it medium heat. Remember not to overheat the mixture.
Wait for a while until solid parts melted into the oil. Now, remove the pan from the burner and let the mixture cool.
You will get a thick balm after a 30 to 40-minute wait.
Now, your leather conditioner is ready to use. Apply the balm directly with your fingers and do a gentle massage on the surface of the leather surface.
Wipe away the excessive amount of the balm.
Once you finished, take a soft and dry cloth and clean the piece to get a shining surface.
Conclusion
As you can see, we have suggested so many answers to your question as to how to condition leather couch using commercial and homemade conditioners.
Both of the conditioners are best in their place. You can take a consultation from your manufacturer about which to use for better results