A recliner sofa placed in the corner supports the completeness of the living space. But a three-seater can be the cherry on top.
A 3 seater recliner sofa might be your first choice as sofas to decorate your house. But even if you end up buying one for your home, there remains a serious question, How to assemble a 3 seater recliner sofa? Then this article might be helpful for you. So let's go on with it.
With exquisite comfort, excellent features, and multiple functionalities, this modern-age arm chair aids in providing relief to the body from numerous health issues.
But poor assembly can trigger some potential problems, making it worthwhile to locate the answer for how to assemble a 3-seater recliner sofa before initiating the set up.
So here's the step by step guide on How to Assemble a 3-Seater Recliner Sofa properly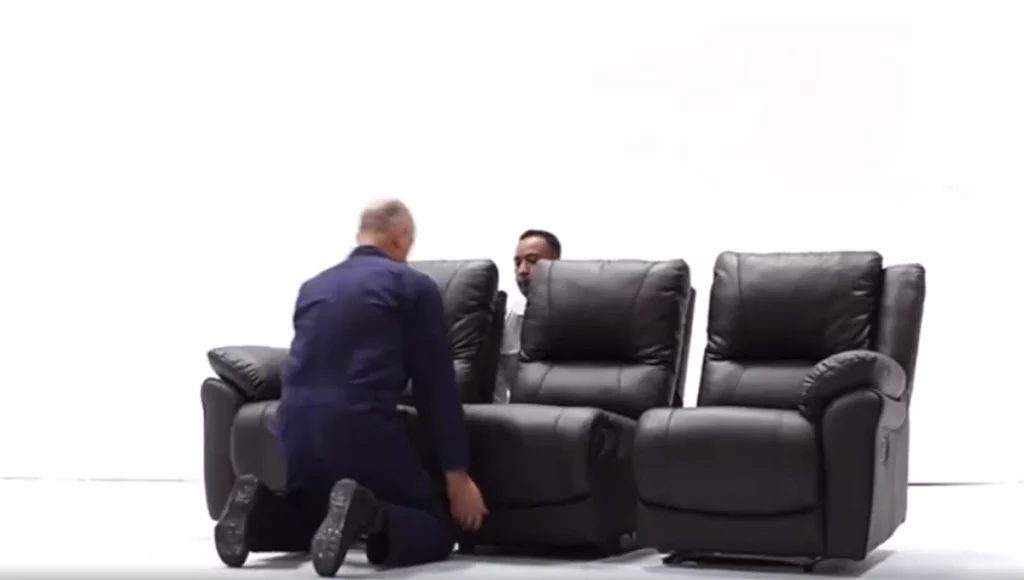 The concern exists with a single recliner as well, but it triples in a sofa recliner for three people, as you will have more than a few things to do beforehand.
To make certain that the expensive furniture you are about to use is appropriately assembled, here's a step-by-step guide.
Different Types of Recliners Sofas
Before heading to the brief guide that has brought you here, let's be a bit clear on the recliners. The arm chair comes in various fabrics and leathers.
But in the mainstream, the thing you must be more cautious about is that the sofa comes in a total of eight different varieties, and here's a quick glimpse of them all:
1. Lay-flat recliner
Lay-flat recliners are the most common variety of this arm chair, which has long been the focus of people's attention for its full layout positions that let you sleep comfortably on it. You can also invest in this option, but consider maintaining a 14-inch gap between the wall and sofa to avoid clutter.
2. Push-back recliner
These recliners are similar to office chairs, as they operate without a lever or electronic button. Instead, they change the angle automatically as people sit on the chair, exert pressure, and lean back to reap the comfort. A three-seater recliner sofa features this ability, but they may become a source of entertainment sometime.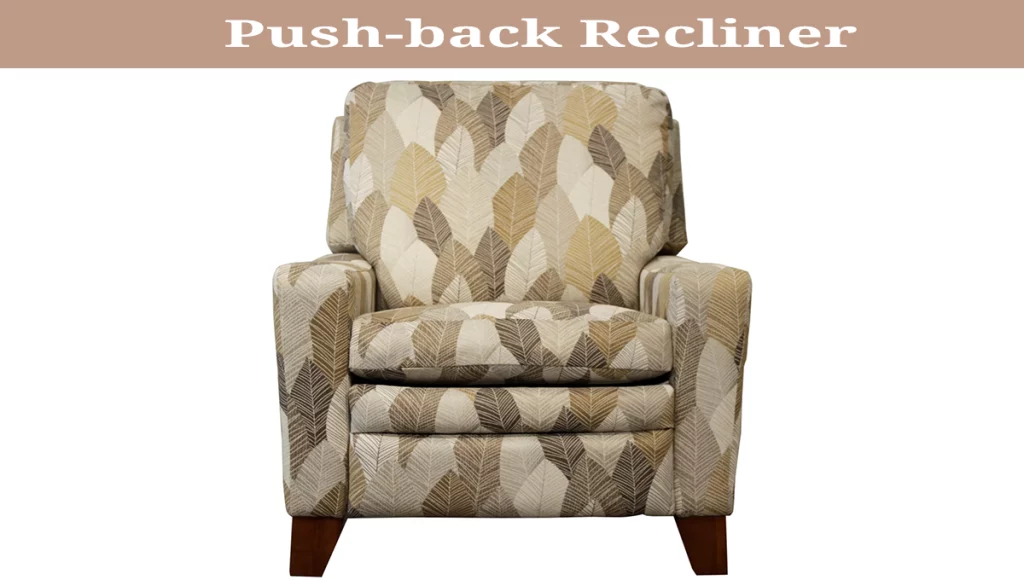 3. Glider recliner
Glider recliners are another interesting variety that most purchasers swear by. The chair doesn't have a rocking feature, but it moves on a track in a motion that makes riding quite convenient for most people. If you hate that seasick feeling, the armchair type can suit you well.
4. Rocker recliner
A rocker recliner is similar to a glider one. The only difference is that the recliner has multiple reclining handles to move back and forth. The chair even has the unique ability to help the rider stretch out and relax after an exhausting day.
5. Power recliner
Power reclining chairs are basically replacing traditional reclining chairs. Unlike those lever-based chairs with manual functions and buttons, the recliner moves back and forth electronically in an infinite range. It gives these comfortable arm chairs an extra level of comfort. But make sure you learn how to assemble a 3-seater recliner sofa or call an expert to avoid the possibility of disaster.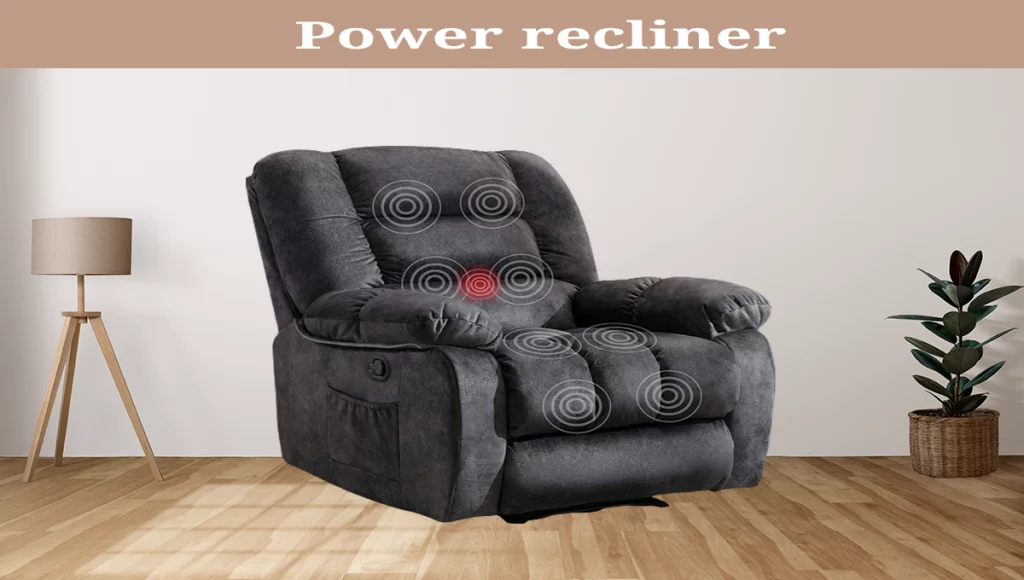 6. Lift recliner
People with disabilities often go for this option. A lift recliner provides assistance to those who struggle to get up from the chair on their own. These recliners entail a feature that brings the chair to an upright-angled position to facilitate the person's smooth standing.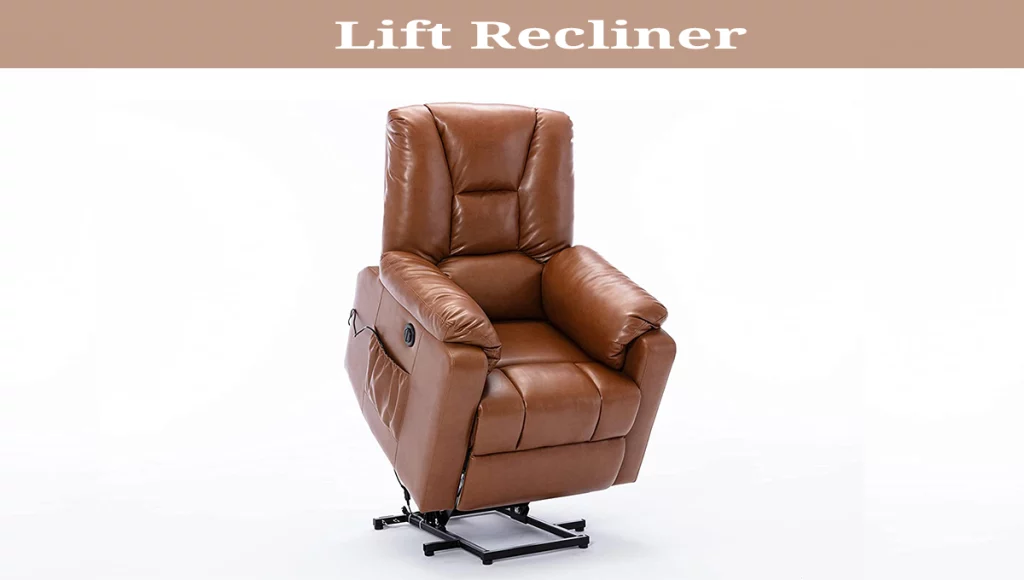 7. Swivel recliner
If you want to invest in a recliner with a full range of motion, then a swivel recliner can be the best fit. The arm sofa incorporates a circular base that offers multiple motions to the rider. However, the option might not be available in a 3-seater leather sofa recliner due to some mechanical reasons.
8. Wall-hugger recliner
If you own a small house with limited living space, you can make the best choice with a wall-hugger recliner. Even though the recliner variety offers a limited range of motions, it can still make your resting moments more comfortable. Most 3-seater fabric recliner sofas translate to "wall hugger" recliners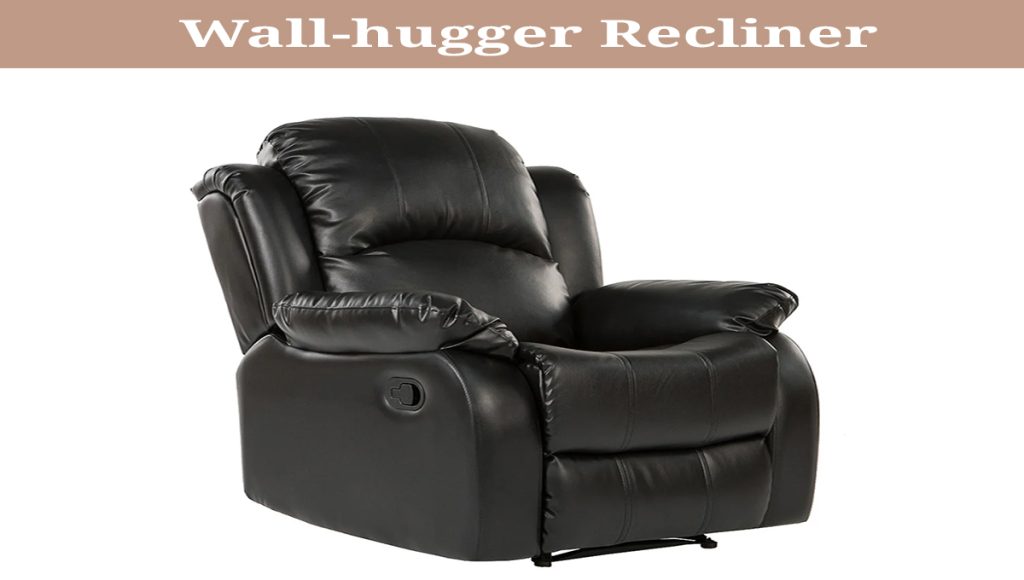 Read Also: Best Posture for Sitting At a Desk
How to Assemble a 3-Seater Recliner Sofa: A Step-by-Step Guide with Visuals
Depending on the type of 3-seater recliner you have chosen for your living room, assembling it can be tough sometimes. But if you are cautious about the whole process, paying attention to these basic steps makes sense.
Step 1: Flip the sofa seats upside down.
As we are about to answer with visuals how to assemble a 3-seater recliner sofa, we need to first flip the entire sofa upside down for flexibility.
Also, please don't panic if you have received three individual chairs under the name of a single three-chair set. For the convenience of transit, companies deliver these comfortable arm chairs separately. But this doesn't mean that you will receive a second or third chair a week later.
So let's come to the main topic.
As you have flipped the sofa seats upside down, look carefully at the overall design, especially at the corners. You will see certain sections. Open the package now provided along with the chair; you may find some fixtures, nuts, and attachments for the assembly.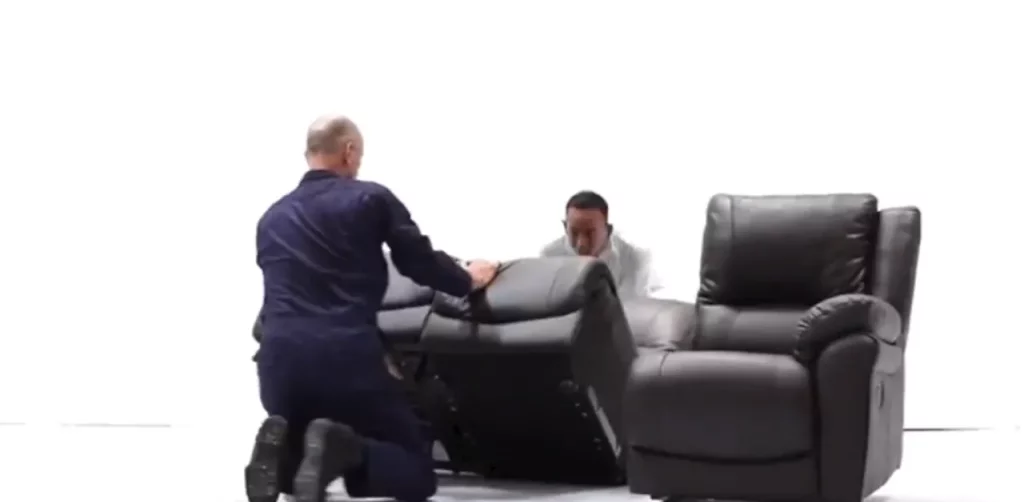 Step 2: Secure the Legs
Normally, an instruction manual is provided along with the product to educate customers on the product's assembly and usage. But no worries if you missed it!
As the bottom side of the chair is clearly visible now, the first thing you need to do is set the legs. You may be required to have a screwdriver if legs are given as additional attachments.
Most modern recliners feature built-in legs that are pre-attached to the chair. Simply twist the chair to get the handles out.
Still, you can see most companies providing legs in the attachments with the product. Well, some folks say that legs are at higher risk of breaking during transits.
However, most recliners are also given a lounge sofa-like appearance, which eliminates the need for additional legs or support in the bottom.
Step 3: Tighten the Locks
As you are done fixing the legs, it's time to jump straight to an additional component: the metal brackets. Just because of this small thing, your recliner 3-seater set is one. Otherwise, they are all single recliners.
But here you are more likely to face another set of confusions. People are sometimes not well familiar with how to assemble a recliner sofa with these brackets.
They are either concerned about their expensive furniture and fear that it may make things wrong, or they can't understand the whole concept.
Well, as you can see in the visual above, three-seater recliners are delivered separately. But, using "metal brackets," they can be combined to form single upholstery. Using this small tool, you can extend your recliner size from 3- or 4-seaters to multiple seats too.
Simply fix the metal brackets at the required location using the hammer, and your sofa will be firmly attached together.
Consider noting the attaching hooks as well; these hooks will keep these recliners together while ensuring that the chairs don't slip or get misplaced with a silly action.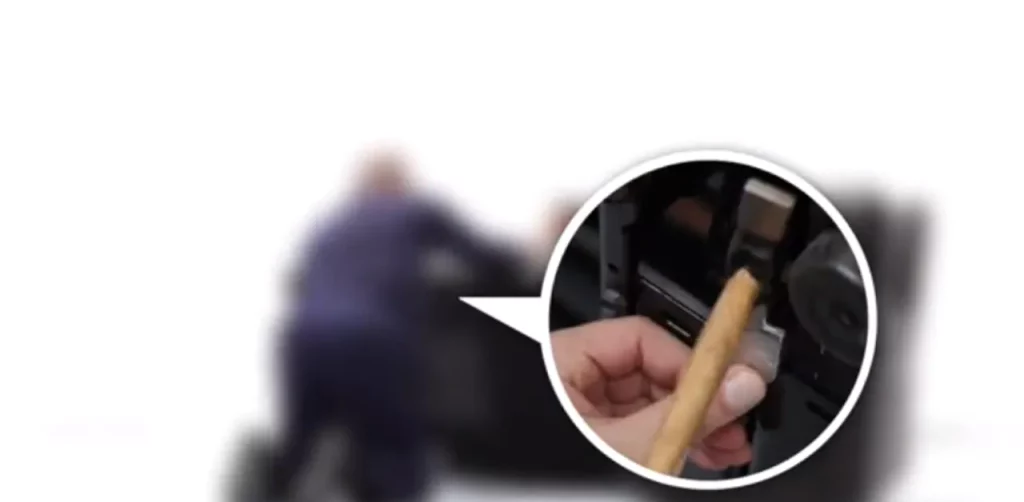 Step 4: Attach the chairs together.
Finally, you can attach the chairs together, and your brand new recliner will be next to you, ready to serve as a comfortable seat.
But it doesn't end here. If it is a 3-seater electric recliner sofa, you will have to take care of the electronic part as well. Normally, you need to plug the chair into a power socket, and that's it.
But if your chair carries extra features, consider consulting an expert; best if it is assembled by an executive from the brand.
Still confused? See this video for the full assembling process:-
We hope the guide has cleared your doubts! You can also watch this video to learn the whole process in a few easy steps:
Conclusion
The above guide provides a detailed summary of how to assemble a 3-seater recliner sofa in a few easy steps. It isn't that difficult, but issues can still arise if your recliner sofa is loaded with features and functionalities. Brands try to form simple and easy-to-use models, but your concern is right after all; you know the figures you had mentioned to pay for it. Still, we recommend that you try it out and follow this guide, as most recliners carry similar specifications. Thus, the probability of errors can be reduced.
probability of errors can be reduced.
Read Also: Best Loveseats 2023
FAQs
How to separate a 3-Seater Recliner Sofa?
Even an adult kid can separate a 3-seater couch recliner; therefore, special brackets with attachment panels are offered beneath the recliner sofa. Brands provide them to prevent recliners from being slipped or misplaced. But if you want to intentionally separate these 3 seats, simply take all the screws out, including brackets, and detach the whole set in no time.
How to open a 3-Seater Recliner Sofa?
Well, we won't recommend doing that with an electronic seat. But if you are talking about a general 3-seat recliner sofa with cup holders or simply a traditional recliner, simply head to the bottom and corners. Start by disassembling the handles, and then go to the bottom to disassemble the whole sofa. But it also depends on the manufacturer as to whether they allow you to do that. Most recliners can run you into a severe problem if you try to open them.
How do you disassemble a 3-Seater Recliner Sofa?
You can easily disassemble Recliner sofas. However, some cautions are still necessary. Brands provide a special lock between these three sofa sets, ensuring all three chairs are fused together. In most cases, the lock is secured by built-in locking levers, but some products even feature metal bracket-based locks that are detachable as well. But both work on the same principle: simply pull them out and all three seats will be disassembled.
How do I plug in my electric recliner sofa?
Most electric recliner sofas often have an attached wire and plug. You simply need to attach it to an AC outlet. Electronic recliners carry a motor that utilizes power to work and serve the purpose for which they are normally designed. The connectivity section is mostly available at the back of the sofa or chair. Locate that and charge it up.
How do I reset my electric recliner if it isn't working?
It is easy to reset your electric recliner. However, instead of one, you can utilize multiple methods to ensure a successful reset of your recliner in case it is having some trouble. The first method is to turn off the recliner and turn it back on. The second method is to unplug the transformer and re-plug. Alternatively, you can even replace it with a battery-powered motor. Contact an expert if it is still facing some issues.
Can you manually operate a power recliner?
Of course, yes, you can manually operate a power recliner. However, you may lose the convenience and flexibility of arm chair which might have been provided by the electronic mechanism before. But still, you will observe no change in your seating experience.
How do you attach and detach the back of a reclining chair?
Well, it depends on the brand whether they do provide this ability in their recliners. After all, the furniture is factory built. Similarly, except for a few features, customers may not be permitted to deploy any DIY activity, which may end up putting the upholstery in deep trouble and sometimes even transforming your expensive product into a totally useless item. But you can still verify it through your product. Carefully locate the corners and bottom; if locks are found that can readily be opened, go for it.