Almost everyone has a chair which he/she has used for years. It has the perfect form, and it allows us to luxuriate on it while we watch our favourite TV shows, read a book or even take a nap. However, not every chair that you use is as comfortable as that 'perfect chair' which you own.
How to make a chair more comfortable? If that's what your looking for, then you are at the right place. Be sure to go through this article for some useful tips.
Most of the time, sitting in an uncomfortable chair for hours at a stretch can cause numerous health issues. So, what makes a chair comfortable? How can you make your chair more comfortable so that it does not add to your health concerns?
This article provides you with tips to make your chair comfortable and the things that you should look for while buying a new chair.
Read on to know how you can increase the comfort of your chair and eliminate the health concerns associated with bad posture while sitting on it.
Tips to make your chair comfortable
If you are eager to know what makes a chair comfortable, here is your answer. Follow these tips to make your chair comfortable for yourself.
● Sit straight: It is essential for you to check your posture before you blame your chair for being uncomfortable. Sit straight and ensure that your feet touch the floor. Improper position may lead to neck, shoulder, back and wrist injuries. It can even affect your ability to recognize muscle stiffness, body ache, and fatigue.
Proper posture is essential to alleviate the health concerns related to uncomfortable sitting positions. Check yourself first, and then you can renounce your chair if you are uncomfortable while trying to follow correct posture.
● Adjust your chair before sitting: Your chair can get misaligned due to the regular use. Ensure that you adjust the height, seat, arms, back, and the footrest according to your convenience before you sit on the chair. Most people tend to use a chair without bothering to adjust it. It can cause several ailments.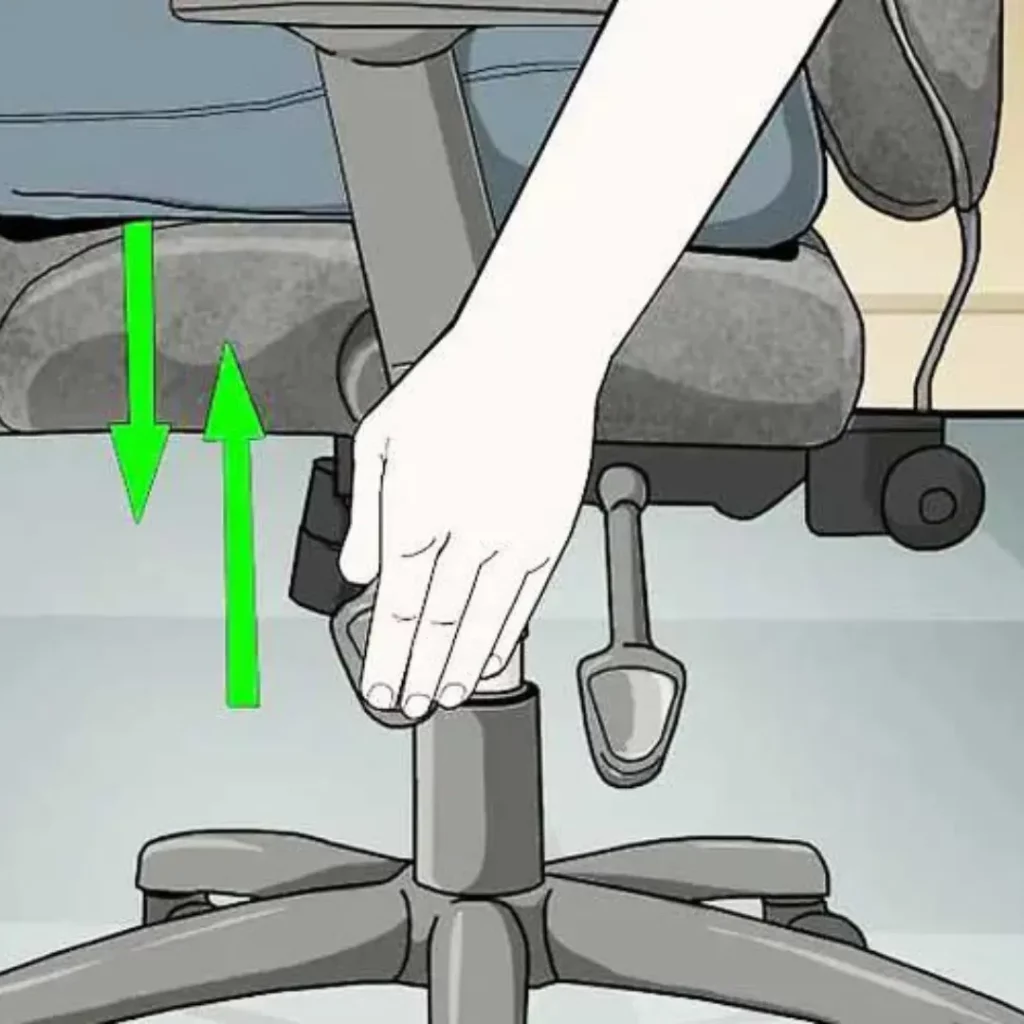 ● Ensure proper lumbar support: If you think that your chair does not have adequate back support, you can buy lumbar support which can be attached to the back of the chair. The padded lumbar support can be adjusted according to the curvature of your back. It supports your back and spinal cord. Supporting your back can go a long way to prevent spinal problems.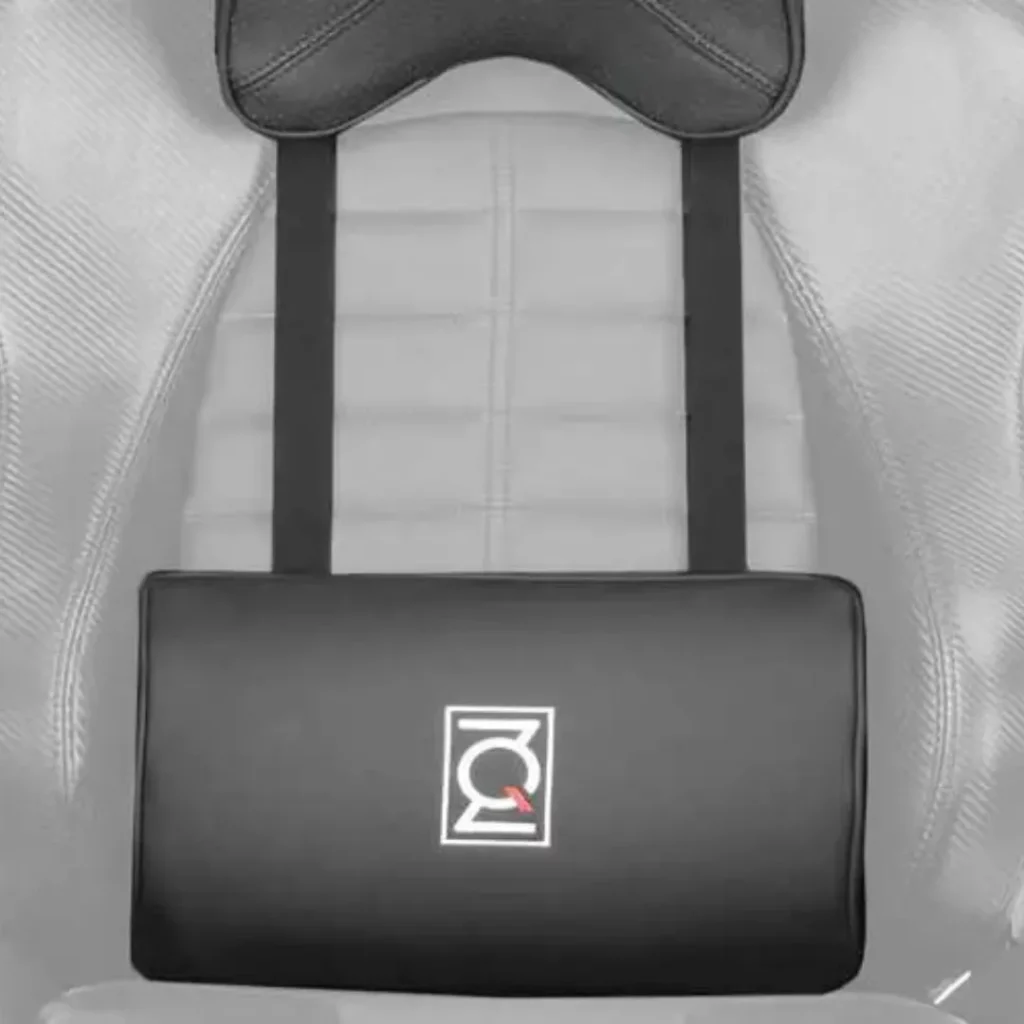 ● Add a footrest to your chair: When you add a footrest to your chair, you reduce the pressure on them. Moreover, it helps you to maintain a proper sitting position, and keep your back aligned. It also regulates the blood circulation of your body.
● Add adjustable armrest to it: Armrests are often the most overlooked elements of the chair. However, they add a lot to the comfort of the chair. The adjustable armrest can provide adequate support to your arms, inhibit tight shoulder muscles and prevent pain in the arms.
● Get rid of some parts: It is essential that your chair is suited to your body type. If you are obese, then you can lose some weight to fit in your chair. However, if it is inconvenient for you, you can consider removing some parts to make the chair comfortable.
● Add wheels to your chair: If you have the habit of working from your home while sitting on your chair, you might consider adding wheels to it. You can modify your chair according to your convenience. The wheels will enhance the mobility of your chair and thus enable you to work properly. The wheels are available in numerous shapes and sizes so you can pick the one which suits your needs. Believe it or not, adding wheels to your chair can make it extremely comfortable.
● Use a customized chair: If you are dissatisfied with the chair that you are using, you can buy a customized chair. It can be personalized according to your body type and preferences. If you need more space in your chair, you can make the seats wider, and add more distance between the two arm pads.
If you are tall, then look for a chair with a lot of depth so that you do not put pressure on your legs. While selecting your chair, ensure that you can sit in the chair fully so that its bottom is in contact with your calves without putting pressure on them.
● Have proper cushions for your chair: Opting for pillows can provide you relief from back, tailbone and sciatica pain. Most cushions are designed in a manner that reduces the pressure on the spine and ensures its proper alignment. You can also add contoured padding to your chair so that it supports your thighs and buttocks.
Your body weight can be distributed evenly in this way. If you suffer from a chronic backache, you can pick a massage pillow for yourself. These massage pillows have a strap that can be used to fasten it to the back of the chair. Thus, you can relax sitting on your chair while the pad heats up to massage your pain areas, to remove the tension and knots.
● Set the height of your chair: If you have the habit of watching TV while sitting on your chair, you should not slouch your shoulders or crane your neck to do so. It can cause headaches and affect your eyesight. Your TV screen should be 5 x (screen width) away from you. Make sure that you do not squint while watching the television. Adjust your chair according to the height of the TV so that it is in your line of sight.
Most of the time, we assume that our chair is in the same position from the time we stood up. However, this assumption can be wrong at times because your chair might have been readjusted by someone else according to their comfort. Thus, you should make it a habit of adjusting your chair as per your height before sitting on it. Height adjustments can maximize your comfort as well as convenience.

● Adjust your seat tilt tension: If you are using a recliner chair, then you can easily adjust the seat tilt tension. Doing so will help you to recline in comfort, and the back of the chair will move when you lean on it. If the back of the chair offers resistance while you are trying to lean on it, you should change the settings. Ensure that your thighs are straight and your knees are appropriately positioned. Making these adjustments will make your chair the most comfortable chair for reading.
How to buy a comfortable chair?
If you want to replace your chair with a new one, here are some of the things that you should know while buying comfortable chairs for watching TV and more like that.
● It should have a swivel mechanism: When your chair has a swivel mechanism, it becomes easy for you to pick things from your table or talk to someone who is sitting next to you.
● The seat should be of a breathable material: The seat should be such that it is soft to feel yet it must provide firm support to your body. If your chair sinks a lot, it will be difficult for you to get out of it. It should not be too hard as it will cause discomfort even if you need to sit on it for a short duration.
● It should be of good quality: Your chair should be of excellent quality. The construction quality of your chair will determine its durability, its comfort, and its price. The quality of the chair shall also affect its appearance over time. Ensure that the chair has sturdy frames, adequate seating support, and high quality filling for the cushions.
support: The back of the chair can be high or low. You should make sure that your chair supports your lower back. If you have the habit of watching TV or reading books while sitting on your chair, you might also want neck support. The chairs which have a low back are good if you only want to sit straight and talk to your guests, but they are not suitable for relaxing.
● It should have proper armrests: You can pick a chair with or without armrests. However, if you tend to sit on the chair very often and for long periods, then you should choose a chair with armrests. You will be overjoyed to know that the chairs which have a slightly curved back provide support even without armrests.
All these features contribute to making a chair comfortable. When you are buying a chair, comfort, as well as style, should be of utmost importance to you. If you are wondering 'what makes a chair comfortable?', then you should know that the perfect chair shall accommodate your shape and size.
So, while picking a chair for yourself, consider your height, weight, your centre of gravity, and the manner in which you sit. If adjusting your old chair does not work for you, you can buy a new one according to your requirements.