Leather sofas or couch are an inevitable part of the home furnishings. Primarily, we stage a set of leather sofas in the drawing-room with different seat patterns as per the available space in the room. Accordingly, it also requires special care and proper conditioning to go with the set for years. In this text, we will know how to clean leather couch using various suitable techniques.
If you follow a proper step-by-step procedure to clean leather sofa, chair, or ottoman, it will be pretty easy to do at home. As leather is a very durable type of article, but with low-maintenance surfaces.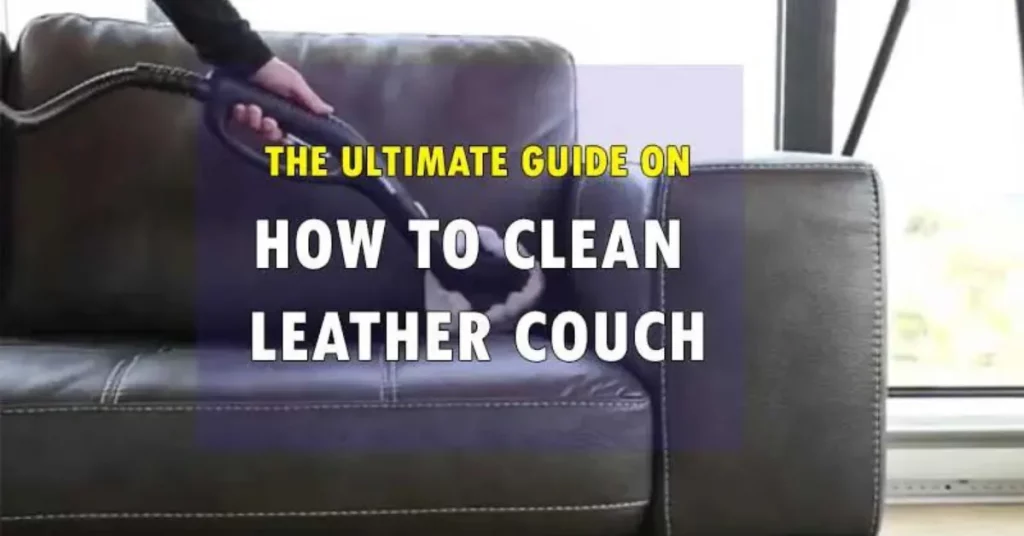 However, the leather couch looks gorgeous, but they are pricey too. They provide a touch of elegance in our home decoration. Sitting on them is always a comfortable feeling, especially if we are badly tired of routine chores. Leather sofas also support your back to ensure proper comfort.
There are different types of leather upholstery with varying requirements for cleaning. Therefore, it is compulsory to know what kind of material you have on your sofa.
Correspondingly, in this guide, you will learn how to identify leather upholstery and then how to clean leather sofa to use for many years.
How to Clean a Leather Couch: A Step-by-step Guide
Wear and tear is always there with every article in our home. They start depreciating with time. But if we care with some serious attention, we can maintain them for many more years. So, it is inevitable for you to know how to clean leather sofa stain at home.
Cleaning leather couch is a tricky task. We cannot just wipe the piece down with a wet cloth. It requires unique solutions to remove the dust. You must understand harsh cleaners can spoil the skin of your sofa, which can be irreparable sometimes. Similarly, we should also be alert while using bleach or ammonia-based solutions.
Therefore, in this guide article, we will come to know some methods to clean leather couch without damaging its shining and quality.
Before proceeding further, I want to let you remember to read the manufacturer's guidelines posted on your leather couch. This is the safest mode to clean your leather couch as per their recommendations.
It is recommended to clean your leather sofa every 3 months or at least twice a year.
Leather Upholstery Types
Now let's move to learn some of the leather sofa cleaning techniques. While choosing the technique, first, it is necessary to know the type of upholstery your leather sofa is made of.
The question is how to identify leather upholstery your couch has. For it, you can look for care instructions given on the couch. If not, you can visit a retailer or manufacturer's website to find the required information.
If that is not possible, here are some clues to identify your leather sofa upholstery:
Your couch leather will be of the unprotected category if it has a soft and luxurious feel. It is also known as Aniline leather, pure aniline, full aniline, or unfinished leather.
This type of leather is coloured with aniline dye but has no platform pigment colour added. Moreover, the unprotected leather has a little or no protective coating on it except a dirt-resistant treatment. You can see natural surface grains on the leather and, which can generate a patina.
The big thing is that Aniline leather is a sensitive type of leather as compared with protected leather. Further, it is costlier as well. Similarly, some of the other kinds of aniline leather are pull-up leather and nubuck leather.
Pull-up leather is injected with oils and waxes, whereas nubuck leather has been distressed or buffed to create a soft, velvety feel.
Most of the leather articles are made with protected or finished leather. These leathers may also be regarded as semi-aniline, pigmented leather, or aniline plus pigment.
Furthermore, protected leather is more durable with a stain-resistant approach. It is uniform in outer personality than pure aniline.
Semi-aniline leather is aniline-dyed and coated with a layer of protective pigment colour. Likewise, it provides a soft feel like pure aniline leather and is also more durable due to the protective pigment coating.
Along with, other protected leathers are covered with thicker layers of polymer and pigment. They contain a stiffer feel and touch and stand up to more wear and tear.
Well, after finishing with the leather upholstery identification, let's move ahead.
Steps to Clean Leather Couch
As we have seen, there are basically two types of leather upholstery. They are different in nature, qualities, and the material made of.
Therefore, you need to apply different cleaning methods for each of the leather upholstery. Under the following discussion, we will expose separate cleaning techniques before the readers give them overall and steak information about what they actually need.
For the purpose, just go with the following steps and learn practical techniques to apply to your piece.
Clean your Sofa at Home Carefully
Whenever we need to clean our leather sofa, keep the methods pure and try home-made and DIY treatment carefully. Home-made products like mayonnaise, baking soda, or vinegar are always available at home. We can also use them to clean the sofa, but while applying these items on the couch, it requires good knowledge of their usage like quantity, etc.
Sometimes, we are poised to use even hair-care products or pine sol. You must keep in mind that if you use any unusual conditioner or cleaner, the warranty may be terminated of your leather couch. So, keep avoiding using any harmful cleaner that is not approved by the tanneries.
Cleaning Unprotected Leather
Most of the manufacturers recommend cleaning unprotected aniline leather with a clean and dry cloth. Keep vacuuming it regularly using a soft brush attachment tool.
Similarly, others advise cleaning the leather couch by wiping it gently with a cloth dampened with distilled water. You can also use an approved leather cleaner. You must take care while cleaning as the surface is very susceptible to scratching and staining.
It is good to follow the manufacturer's guidelines before applying any method. Make sure to test the solution on a small and hidden spot.
Cleaning Protected Leather
Semi-aniline leather is meant for heavier use and cleaning than aniline leather. But it doesn't mean to use any of the harsh products to clean it.
You still beware of products containing ammonia or alkalis. They can damage your leather couch after a repair, according to the Institute of Inspection, Cleaning, and Restoration Certification.
Therefore, you are strictly advised to avoid detergents, furniture polishes, saddle soap, oils, abrasive materials, and any caustic cleaners.
You have the option to use commercial leather cleaning brands like Mohawk, Lexol, Leather Master, and Leather Magic, etc. Most of the furniture makers recommend these brands.
Materials You Need for Cleaning:
Distilled Water
Vacuum Cleaner with Brush Attachment
Non- detergent liquid soap with neutral pH such as Neutrogena or Dove
Soft and White-coloured microfiber cloths
Drop cloth
Commercial Leather Conditioner
Cleaning Steps
Furthermore, we have come to the stage to present the steps to clean leather couch at home.
As recommended, you should always try the remedy first on any hidden spot that can't be seen easily. While doing so, you can put down a drop cloth to capture water drops if any.
Further, using a vacuum cleaner with an attached brush, dry clean your couch set to remove soft dust.
Now, make a mixture by adding a few drops of non-detergent soap along with distilled water
Dip the microfiber cloth in the mixture solution.
To make sure there is no discoloration damage to the sofa due to the soap and water, test the power of your mixture on an inconspicuous spot with the cloth.
Now, wipe out the whole piece working from top to bottom.
You can repeat the process by dampening another cloth with plain distilled water.
Finally, dry clean the couch with a neat and clean towel
How to Clean Leather Sofa with Baking Soda?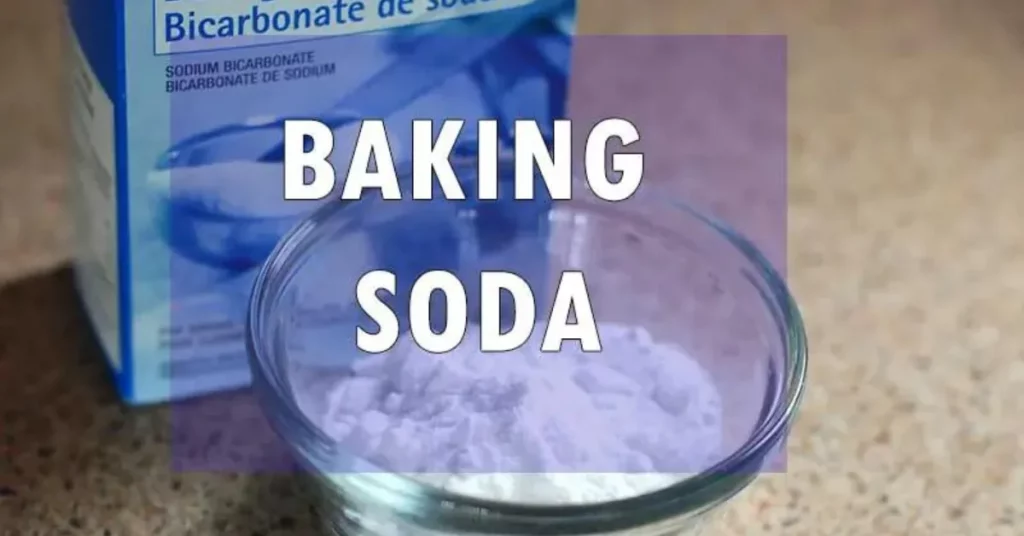 In another method, you can clean leather sofa with baking soda. It is also a natural cleaning process but needs to do with some carefulness. Baking soda is the most effective weapon to remove the stains.

Below are some obvious steps you can follow to clean your leather couch using baking soda:

Pour a pinch of baking soda on the stain you want to remove.
Now, let the baking soda alone for around 2 hours. It will absorb the oil or other fatty ingredients during this time.
Further, take a soft and clean cloth and wipe out the baking soda from the stain.
Finally, wring out the cloth to wipe it on the dirty surfaces of the leather couch.
Conclusion
Finally, most possible is that you have learned completely how to clean leather couch. Of course, there can be many other sofa cleaning methods out there. But you must assure to read the producer's instructions first. They mention caring tips for the leather couch so that you can handle the processes easily at your home.